Instead of bumping year old threads or starting a new thread for a single new jersey release I thought one thread for everything might be a good idea. Jerseys, new merchandise ranges, new sponsorship deals, your favourite piece of Storm clothing - whatever!
I'll kick things off with a look at our new 2016 off-field and training gear - before the new supplier Star is even officially announced. Someone on Twitter was wishing our new trainer luck and posted this photo: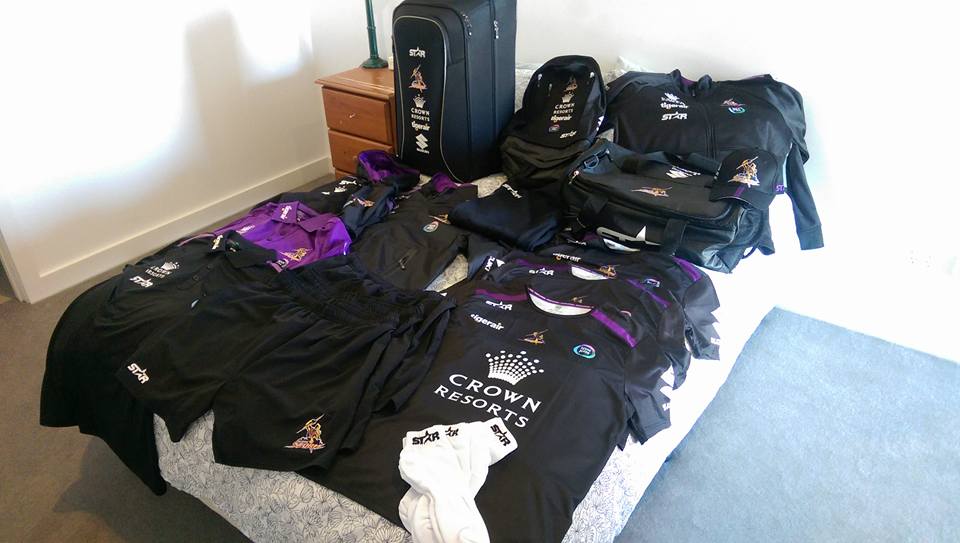 Also from this we know that Tigerair will be extending as a partner since I believe their deal was to end in 2015.
A little disappointed that it's black again instead of navy but from what I've seen Star is quality so I'm looking forward to seeing it in person.
I think the 2016 jerseys will be shown on Wednesday. If the leaked images of a 2016 Collingwood jumper is anything to go by, expect a collar similar to Canterbury's.